Printed Circuit Board Manufacturers in USA and China
Top 10 Best Printed Circuit Board Manufacturers (PCB Manufacturing and Assembly) in USA and China.
Though there are a Number of Printed Circuit Board Manufacturers in the World, most of the Trusted and Reliable Companies with Years of Experience and Mass Production Capabilities are located in USA and China.
We are in the electronics field for the past over 15 years and with our experience we present to you this List of Top and Best Printed Circuit Board Manufacturers in USA and China that you can trust and rely upon.
Top 5 Printed Circuit Board Manufacturers in USA
Please understand that this list of PCB manufacturing companies in USA is random. No first or second preference. If you are an OEM (Original Equipment Manufacturer) or EMS (Electronics Manufacturing Services), then you must select the best company that meet their expectations in terms of design, manufacturing, lead time and cost effectiveness.
PS: All Logos are Properties and Trademarks of Registered Companies
1. Advanced Circuitry International (ACI)
ACI are manufacturers of world-class RF, Microwave and Antenna PCB's. The company has its' manufacturing factories in Georgia (United States), Atlanta (United States), Curitiba (Brazil) and Gandhinagar (India).
The company is leading manufacturers of Different types of PCB of High Reliability, RF/Microwave Antenna, PCBs for the Aerospace, Defense, Telecommunications and Medical Devices.
Their main focus is on RF/Microwave, Antenna, Large Format, Multilayer PCBs, Rapid Prototyping and PCB Assembly Services. Official Website.
2. Optima Technology Associates, Inc
Optima Technology Associates is a United Stated based PCB Manufacturing and PCB Assembly Services company with its headquarters in Lewisberry. They also have their office in New Delhi, India. Optima Technology Associates provide One-Stop PCB Manufacturing and Assembly Services, Contract Manufacturing and Related Engineering Services.
Their capabilities include Through-Hole, Surface Mount Technology, Box Build, Integration, Cable Assemblies, Special Processes, Testing and OEM Manufacturing. They can cater your need or design, small volume prototypes, medium or high-volume production – all within budget. Official Website.
3. Journey Circuits Inc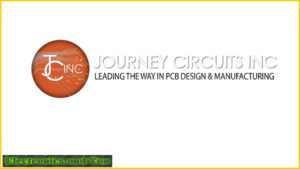 Based in Illinois,  USA, Journey Circuits is one of the largest PCB manufactures in America. Their products and services include – PCB Manufacturing, PCB Assembly and Stencils.
Their high quality, reliable and economical Printed Circuit Boards and PCB Assemblies are used in industries such as Communications, Medical Equipment, Industrial, Aerospace, Computer Companies, Automotive, Power and Instrumental Industries. Official Website.
4. TechnoTronix
Based in California, Technotronix a is Professional Printed Circuit Board Manufacturer offering Custom PCB manufacturing, assembly, fabrication and PCB Prototype as per needs of customer.
Their world class and highly trusted PCB and PCB Assemblies are widely used in industries like Aerospace, Defense, Wireless Telecommunication, Medical, Renewable and Solar Energy. Official Website.
5. RedBoard Circuits, LLC
Redboard Circuits is based in Arizona, United States. All their PCBs are manufactured in Taiwan and China and are RoHS and Lead-Free Compliant. They are one of the largest full service PCB manufacturer and supplier throughout North America.
They are manufacturers of Different Types of PCB for different application and for every industry. Their capabalities include –
Multilayer PCB (3 to 36 layers)
HDI (High Density Interconnect)
Aluminum and Metal Core
Blind, Buried and Micro vias
RF and Microwave
Castellated Holes and Countersink
Heavy Copper – 6 oz
Epoxy Plugging – Official Website
Top 6 Printed Circuit Board Manufacturers in China
(PS: All Logos are Trademarks and Properties of Registered Companies.)
1. PCBWay
PCBWay is situated in Xiacheng, China. The company has its state-of-art factory at Shenzhen. The company offers – PCB Prototype, Custom PCB Design and Manufacturing, Advanced PCB Manufacturing, SMD-Stencil and PCB Assembly Services.
PCBWay is one-stop destination of boards fabrication and assembly. They are experts is SMT PCB Assembly. Their high speed Pick and Place Machines can handle up to 28000 SMD Components per hour. All their PCB processes are fully RoHS compliant.
2. A-Tech Circuits
A-Tech Circuits is Located at Shenzhen City. This company a leading Printed Circuit Board Manufacturers and specialize in fast PCB Prototype, Small to Medium volume PCB Manufacturing and PCB Assembly Services.
A-Tech Circuits Manufactures Different Types of PCB:
Multilayer PCB
Standard Rigid FR4 PCB (1-40 Layers)
Flexible PCB
Rigid-Flex PCB
Metal Core PCB (Aluminium PCB / LED PCB)
Microwave / RF PCB (Rogers PCB, Taconic PCB, Arlon PCB, Ceramic PCB, PTFE PCB, Teflon PCB etc.)
HDI PCB (1+N+1, 2+N+2)
3. Hitech Circuits Co., Ltd
Hitech Circuits is located at Baoan District, Shenzhen. The Company has 3 branch factories for – Quick Turn PCB Prototypes Manufacturing, Small and Medium-Volume Printed Circuit Board and FPC Manufacturing services. The specialize in High Multilayer PCB, High Density Board, Special PCB Material Printed Circuit Boards.
Hitech Circuits also provide PCB Assembly services for both Through-Hole and Surface Mount Technology (SMT)
The Company offers full turn-key and partial turn-key PCB Manufacturing and Assembly Services.
4. PCBGoGo
PCBGoGo is a full-service PCB Prototype and Assembly Service provider that covers all PCB requirements, including custom prototype and mass value fabrication. With over 10 years experience, PCBGOGO is a Leading PCB and PCB Assembly Manufacturer in China.
PCBGOGO offers its services to Companies associated with Military, Aerospace, Medicine, Commercial, Industrial, Automotive, University, School and Amateur sectors.
5. SUNGHOM
SUNGHOM is a leading PCB & PCB Assembly Service Provider with their two modern factories in Shenzhen and Huizhou. The Company's Products and Services include:
Rigid and Flex PCB
Rigid-flex PCB
Metal Core and HDI PCB
RF & Microwave PCB
PCB Assembly Services
6. WELLPCB
WellPCB PTY LTD, registered in Australia, is a daughter company of Uniwell Circuits Co. Ltd.
The company focuses on Printed Circuit Board Fabrication and PCB Assembly Turnkey Services, High Quality, Low Cost, Fast Delivery and Easy Ordering for customers all over the world.
WellPCB is capable of delivering over 10000 listing monthly. The company can produce quick turns to meet 24-hour delivery for double-sided PCBs, 48-hour for 4 to 8-layer and 120-hour for 10-layer or higher PCBs. Visit: WellPCB
Related Posts: